By official decree of the Trout Gods the Plecopteran spring has officially sprung! Hence the EBS meniscus emergency rescue service has arrived. As another sunless dreary winter seems to be a thing of the past I never knew what a soul and sanity rescuing service the hatch of Early Black Stoneflies and Skwala could bring. They are the equivalent of a foreboding spring as are the first robins sighted and ground popping purple crocuses for the hatch matching, code-cracking , bug crazed dry fly druids and watchers of the skies. That first slashing rise on a sunny afternoon in late winter on a long flat pool; or bubble-line eddy near shore, to a fluttering dark piece of ash is the adrenal opiate that jacks you up and nervously sends you to your fly box to tie on your CDC imitation with shaking hands. Equally that black coal colored, wing fluttering dope flows through the veins and euphorically sends the dirty necrotic nymphing Ninjas into full attack mode. Whether in Euro or traditional mode they prepare their black vinyl and electric taped ribbed creepy crawler concoctions for their depth charging assaults. As they nymph, swing and stutter drift their patterns in the benthos, the tonic is to eventually raise their rods in a toast to Leisenring, as they jig and ascend their nymphs' to the surface to mimic the natural jackknifing motion of the emerging naturals. Yup!…it's stone cold game on!
The excitement spreads fast when the EBS is on and so does the roll call. Neil, my PA limestone spring creek guru said they already started the crawl on his hallowed Cumberland Valley little gems. Another PA guide friend and contributor; Eric Richard, already fooled his first 20 inch wild brown he has been scouting-he knows each truttasaurus by name on his mountainous nirvana waters. Johnny C. has been crushing them in his garden state, as has Colby in the Shenandoah Valley of Virginia, where they are climbing the rocks and falling like Appalachian coal burning snow flakes on sunny afternoons. Connecticut's Farmington nymphs have already started the crawl and the dance. Yet it probably still a few weeks away in my colder Michigan and New York waters , and also in the Rockies and Montana that hold onto winter a little longer. In these wild battle grounds of the jet stream we go from the temperatures in the teens to 60 F in 48 hours-and what seems like every couple of days in the new climate regime.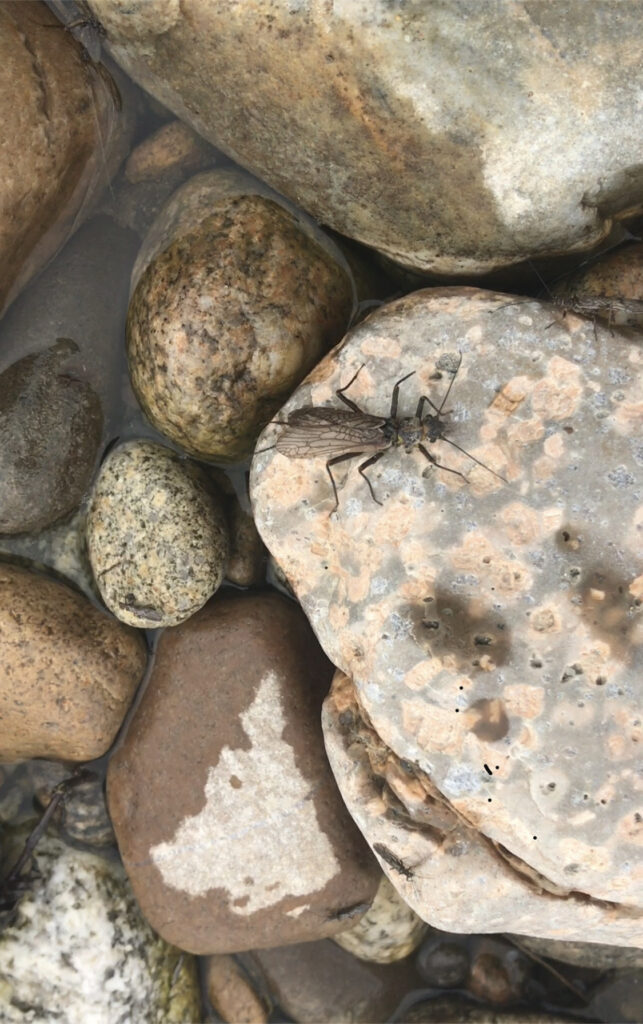 The EBS and Skwala becomes an event like the "March of the Penguins", as one day they they just start to appear-little black buggy things marching/crawling aimlessly on the snowy banks and rocks and boulders as if they are headed somewhere; or what often seems like nowhere. And meanwhile our beautiful friends the trout are loving every minute of it, packing their bellies from dawn to dusk on those onyx delights that stand out like black diamonds in the snow in the high, chalky, snow melt-off stained waters of spring.
But meanwhile we read this, EBS and Skwala stones as they are called out west, are getting ready for an aquatic insect "super hatch" event that has to be one of my favorites, and the hungry trout that survived winter's dormancy are lining up at the buffet! However a word of caution- these trout are not easy pickings. Temperature and physiological metabolism factors for the trout often complicate the rise forms for dry fly seekers. The trout are slow to react to even the heaviest hatches due to the ice cold and often high waters. Their feeding intervals on the surface must be studied intricately with patience.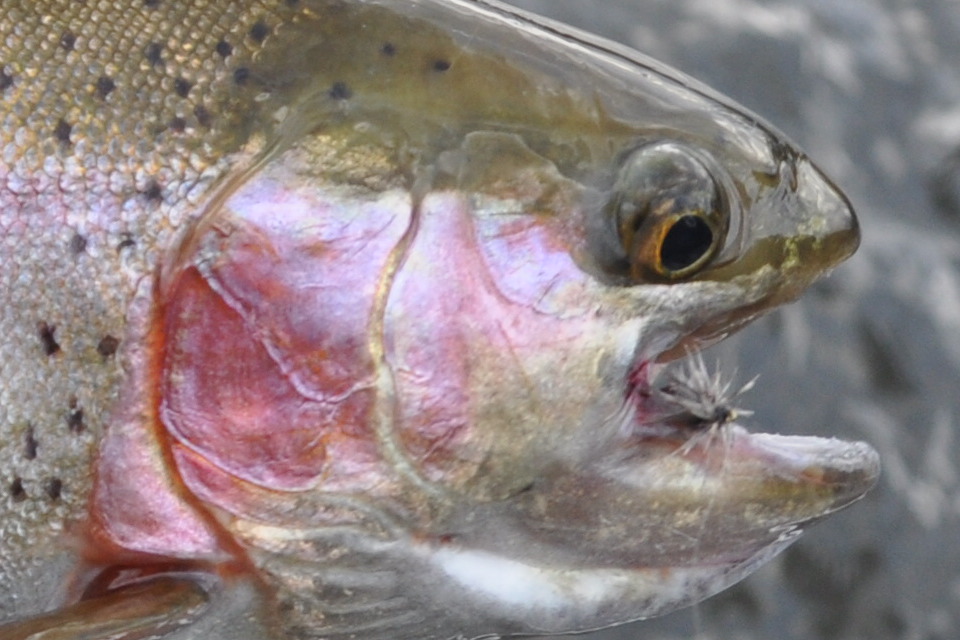 It often takes many presentations and floats of your adult natural imitation in the prefect feeding lanes or interchanging ones to fool the trout that often assume feeding niches in the long flat still pools where they feed on early hatches. Patience and observation is needed before even a steadily feeding fish commits to your artificial. In addition, the fluttering wings of the egg laying females on the surface creates a trigger motion that lots of very selective larger trout key-in on- especially cautious browns and well-fed rainbows, and is imitated and accomplished with clumps of CDC for wings.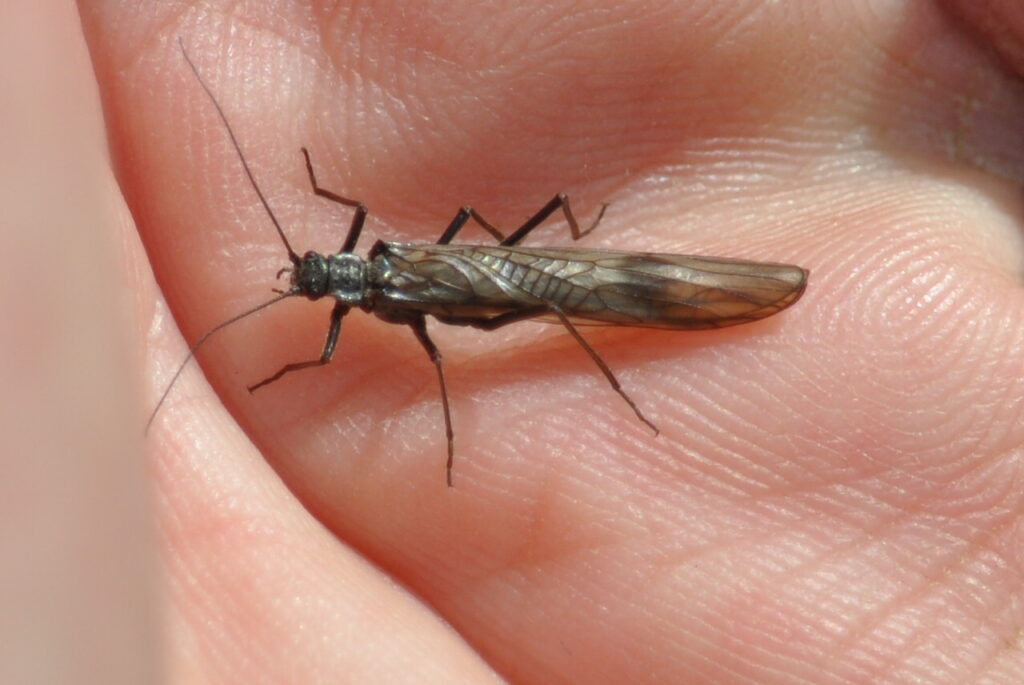 The little wiggling, meaty nymphs start their biological benthic drift each day and weeks before the actual emergence, as the growing sun and daylight hours start to penetrate their benthic detritus foraging grounds. A wiggle nymph stone fished tandem with scuds and midge larvae is sinfully deadly. Or for full effectiveness, it is fished solo as the tungsten head and articulation exactly imitates like the jackknifing natural.
Nymphs' and adult females' will have peak emergence and spinning between 1 and 4 pm on sunny warm afternoons. I can't wait for my fat tailwater football browns and rainbows to start head hunting them. It is truly explosive dry fly action bar-none, and a 20 incher club possibility on the surface in February, March and April with these delectable treats.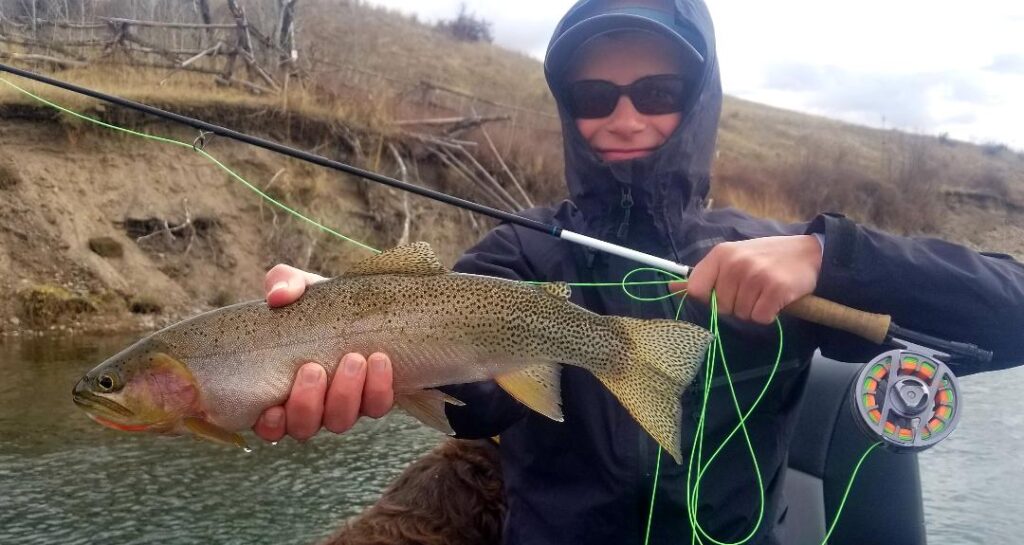 Our winter issue of Hallowed Waters Journal puts on a mini clinic and writes the modern bible on this amazing hatch as the author and his band of EBS hatch matching obsessed first responders tackle and code crack this late winter through early spring super hatch on the trout streams from the East Coast to the Big Sky in Montana… and onward to the Pacific Northwest. We discuss the hatch in detail and take you through all the tactical opportunities with killer fly patterns and recipes to fool your early season trophy on the surface and below.
As already noted the EBS is not an easy hatch to chase, thus the importance of observation. Slow and steady is the mantra as the trout are still in a ice cold, semi-dormant physiological state and come to the hatch slowly and feed in such a way to compensate for biological energy conservation needs. Their sips and takes on the surface are in intervals that must be timed perfectly. The long flat pools and tight-to- the- bank back eddies behind wooded structure accumulate the spent spinners and twisting ova-positing females into a procession that an alpha feeding positioned big trout can't ignore. Since one would assume the lethargic scenario would dictate slow and calculated simple rise forms, exactly the opposite is true. They are fast slashing rise forms which I feel the fluttering and skittering wings of the egg laying females elicits a " quick slashing grab them!" trout reaction.
During the dance the fluttering, egg laying females dance on the water with their wings beating continuously. Hence big selectively feeding trout use these selectivity motion signals to imprint to these trigger points that persist on the long slow glides and spins especially on long pool eddies. The worst days for the dry fly activity are windy days where the ova-posting females will lay low in the tree/bankside cover, only taking flight when the winds die down as the sun penetrates.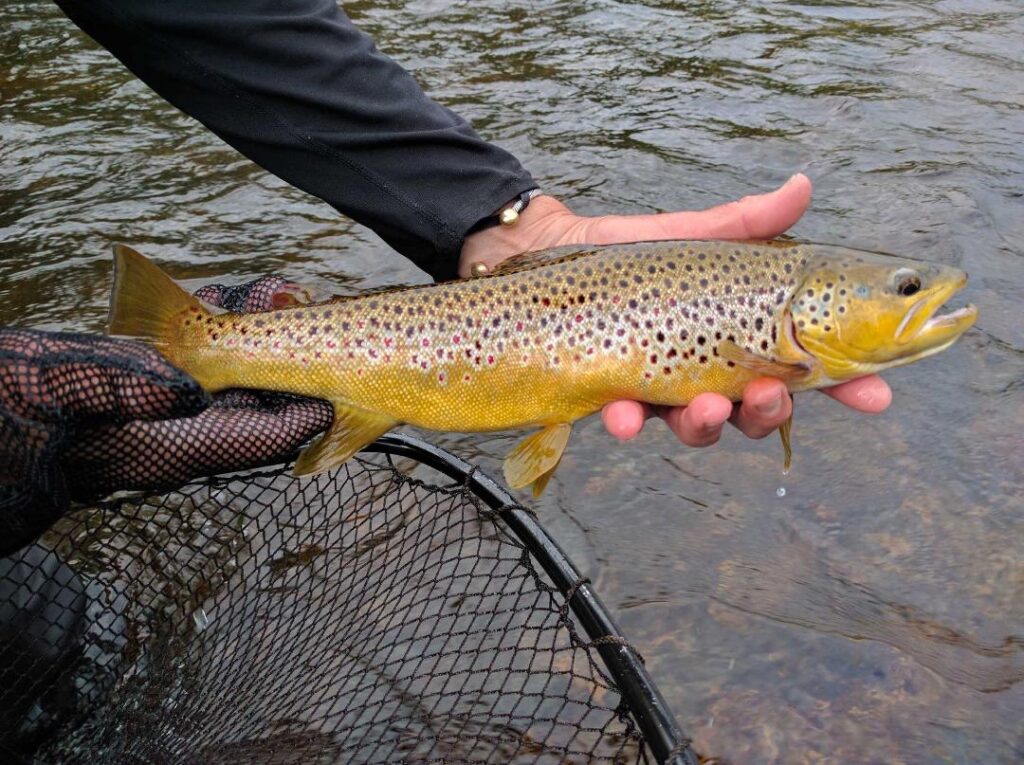 The EBS tour starts with JC Clark taking us on a tour of the Catskill rivers and techniques where the early blacks stir up some gorgeous wild browns on these hallowed ground-zero waters.
Then its off to the Appalachian mountain chain in PA and throughout the Smokies with Eric Richards as he discusses the EBS hatch on his freestone and spring influenced waters. I discuss Michigan and the Great Lakes where the Taeniopteryx/Allocapnia is a massive 6 week long ordeal where big browns and steelhead go on the daily hunt for them! ( last year I personally took 22 and 24 inch truttasaurus browns taken on the surface of the Muskegon during egg-laying afternoons in a tremendous hatching season ).
Finally we end up in Montana in big sky country with the "Skwala boys": John Herzer of Blackfoot River Outfitters and the veteran Orvis guru, Tim Linehan at Linehan outfitters on the Kootenai and Bitterroot rivers. The EBS and Skwala is an event you want to be ready for- start preparing!
Come to Hallowed Waters Journal…your passion and journey starts here!- subscribe today! www.hallowedwaters.com ( Printed Glossy Editions and Kindle coming to Amazon this spring! )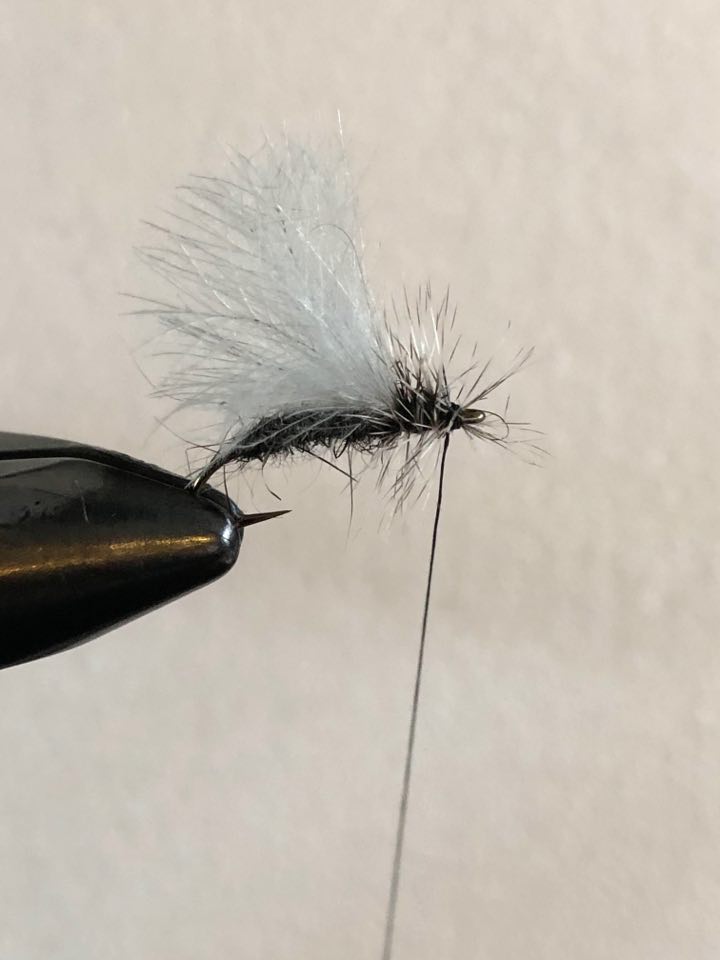 Author's Note : If you have enjoyed my magazine writings, authored books and topics I have written with my super talented and passionate contributors in Hallowed Waters Journal, I'm sure you will like the amazing content and subjects my iconic guests and I delve deeply into on my Hallowed Waters Podcasts I am honored to host on Apple and Spotify, or wherever you get your podcasts. https://open.spotify.com/show/5jeEdcGqhGMZFn0xMcLZOj
See you on the water at the Gray Drake with me www.graydrake.com for some amazing spring hatch and steelhead action to come. With the low-clear waters we have experienced all winter we are in for a parade of heads poking the surface for sure!- as bright chrome steelhead continue to arrive. After my last fall's exploration and success of swinging October caddis for steelhead on the surface, I will explore the tremendous opportunities this hatch of black stoneflies brings for chrome in the meniscus. Also except this hatch to start early and endure long with the tremendous changes in weather patterns we have had this year, which waxes and wanes the hatch based on the weather.
Cheers!
Matthew Supinski