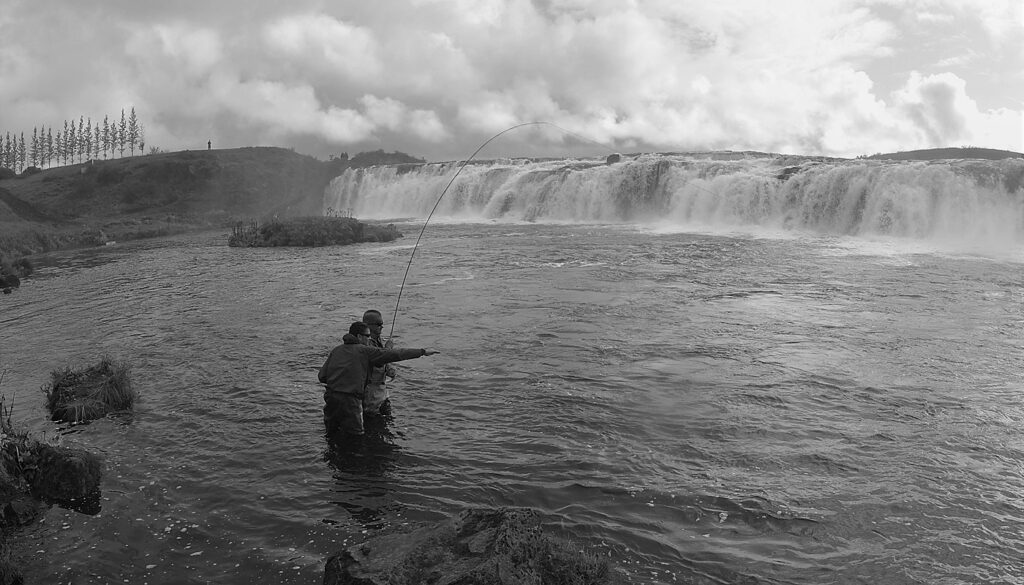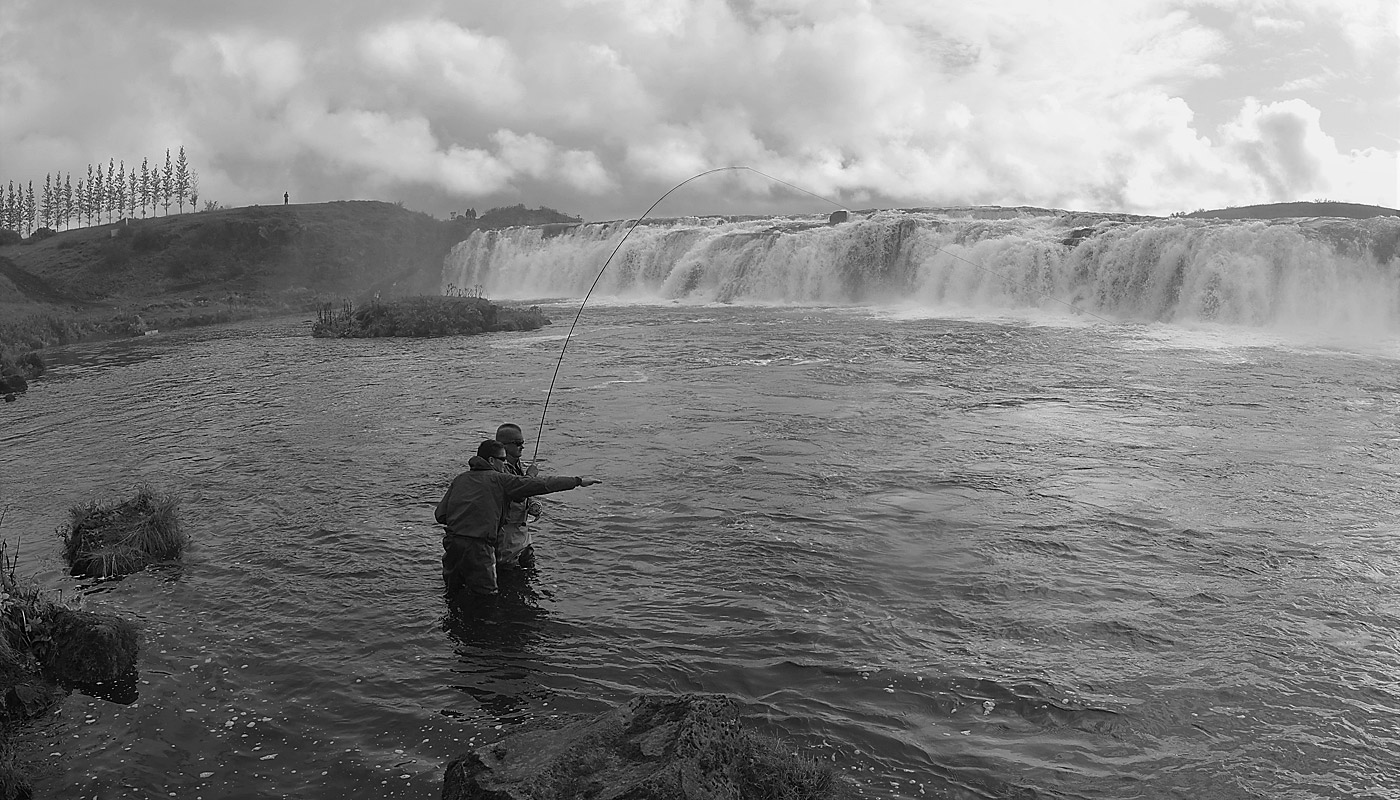 ---
The Mission of Hallowed Waters Journal
As the publisher, I am dedicated to bringing you the finest Trout / Salmon / Steelhead fly fishing and general angling knowledge that every passionate salmonid chaser will want to explore to strengthen your relationship with your tactical journey. It will be content that you want to read, not what the publishers think you should read or what they were obligated to print.
As a full-time guide for over 25 years I have fished and mentored thousands of clients and readers on my Trout / Salmon / Steelhead subject matter all over the globe. My perspective is hard learned and inspired from being on the water and with an intense passion for the fish, not from the editorial chair in the office.
I continually strive for originality and authenticity in my countless article writings and books like 'Selectivity- The Theory, and Method of Fly Fishing for Fussy Trout / Salmon / Steelhead', 'The Brown Trout-Atlantic Salmon Nexus' and 'Steelhead Dreams'. I always push the envelope to impart a unique perspective from both an author and guide's year-round quest for a deeper meaning into the passion and journey of the fish, fly tactics, chase and hallowed waters we have come to love.
My goal is to translate my knowledge and feature the talents of other contributors into that tactical proficiency that will help each person with their individual fly fishing journey. A sojourn that is very personal and emotionally satisfying.
I have really loved my interaction and relationships with the many magazines nationally and globally that I have written for over the decades, and I hope you have enjoyed that ride also. From my very first features in Fly Fisherman and National Geographic decades ago in the 80's as a young aspiring author, I have had the constant urge to produce contributions which would spark anglers to re-think your relationships with your angling journeys. I have since had hundreds of magazine articles, cover images featured as a freelance contributor/photographer, regional editor, departmental columnist, editor-at-large, and seven book authorships credited to my name.
I was very fortunate at a young age to have author and publisher Nick Lyons, as a mentor. He tutored me and helped me to begin to hone some of my writing skills and get my first article published. I will never forget him and always be thankful for his stern editing hand and advice.
I have also been blessed to have had many tremendous experiences being mentored and acquainted with some of the finest icons that ever lived and who are sadly missed. They so kindly shared their quintessential talents through their book writings, fly inventions and discoveries personally with me. I sought them out to enhance my journey as a young grasshopper apprentice in awe. I was most definitely a nuisance but they appreciated my talents and I feel that in turn I always brought them a different slant and perspective on their creations which they enjoyed. I was honored to be on the water with them. I feel that these mentor/mentee and reciprocal relationships are extremely lacking today and I hope to restore it in my Hallowed Waters Journal.
I spent many a hot sultry day hearing hoppers and crickets chirp as I tagged along behind the guru of curmudgeons: Vince Marinaro, and the recently passed Ed Shenk on the Letort Spring Run and Big Spring of Pennsylvania Limestone spring creek fame. I befriended Vince by offering the master gifts of Italian red wines and Scottish smoked salmon from my corporate food and beverage days in Washington D.C. when I fished the limestoners each weekend! I had many conversations with Salmo salar masters, Lee Wulff and Art Lee on the hallowed Catskill Rivers where my wife's family has a summer home. We talked in depth about the unique and often irrational behavioral feats salmon perform when taking the fly and how their kinship with brown trout later formed my Nexus book theories.
When arriving in Michigan to start my guide and lodge owner career 25 years ago, my fishing mentorships and friendships continued. I spent many nights on the river discussing the peculiar caddis and mayfly hatch imitation sequences with the masters as my journey continued. The hatch matching sage brilliance of 'Selective Trout' fame: Carl Richards, and passionate bug guru of 'Trout Stream Insects- an Orvis Guide" fame, Dick Pobst, allowed me to spend time with them and share ideas and fly patterns in a think tank-like environment. This was an inspiration for me to later write my theories in my 'Selectivity' book.
As my writings have progressed and developed and become defined into my own style and passion, I have been very proud of the final editorial and photographic product with many of my articles and books. I have equally been frustrated and disappointed with some of the content matter and editorial vision being driven by an increased emphasis on commercialized messaging that is being published today. There is no doubt that printed magazines are expensive to print and distribute, and editorial restrictions are imposed as cost-cutting measures in order to make room for advertisements and a certain page count to adhere to format for profit.
Digital publishing is largely free from these restraints and much more liberating – you can read it anywhere on a myriad of devices. Society has already embraced electronic media and realizes its unlimited innovation and multi-faceted potential like embedding video content etc. to illustrate the featured topics and editorial messaging.
My goal as publisher and editor of Hallowed Waters Journal is to constantly elevate your angling minds with an arsenal of tactical presentations and flies for Trout / Salmon / Steelhead. Throughout the journal I'll be featuring some of the most iconic talents of our craft, including many people you may not yet have heard of. These unsung trout and salmon bums are often the ones whose devotion to their craft is so focused and genuine that they have surpassed and far outweigh the mainstream commercial pretentiousness associated with fly fishing that has diverted the sport from its original values.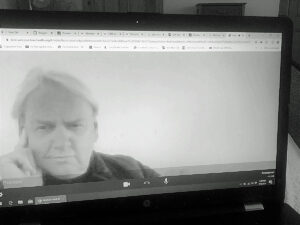 Regardless of your level of proficiency, your enjoyment, developing passion and increasing knowledge for the sport, should always be the ultimate goal. By using pure science, historical journeys, ecological habitats and the craftsmanship in the arts of angling and fly presentation, your journey has just begun!
Come to Hallowed Waters!