The dry fly is to fly fishing what the ten commandments are to the bible. It is a religion , a lifestyle and obsession for those fly fishers that have embraced the deeper Zen and karma of our art and craft. Fly fishing; especially the dry fly pursuit, is not just another "action sport" like it is treated in the mainstream, glossed-over fly fishing media of today. Fly fishing is a true life long passion and journey as it was meant to be. It is also the reason why fly fishing started- which was to imitate a fly and catch/fool a trout into taking it! Hallowed Waters Journal has embraced that journey and is dedicated to that art form and every facet of what is more than just sport. It is a serious trip into the natural world, and the hallowed waters and fish we love so dearly. A journey that will transcend and rethink your relationship with fly fishing forever! To understand our techniques and flies of today it is paramount to understand the beautiful and often misunderstood historical journey of those that brought us to the dances with flies and trout of today we undertake every time we venture into the water to fool a fish.
How we dry fly fish today didnt happen overnight. It was inspired by a series of communications with the English dry fly masters like Halford and others at the turn of the 20th century. Gordon, then on his beloved Neversink and Beaverkill, developed the Catskill dry from the English style dry fly used on the Hampshire Chalk streams by Halford, Marryat and many others. Along with backwoods cottage icons and local Catskill/Neversink River hermit trout experts, Gordon: the father of American Fly Fishing, received his inspiration to create a dry fly that looked real and floated properly.
In our massive spring/summer "Mayfly edition" of Hallowed Waters Journal, New York veteran Joe Ceballos, in the "Archival Angler" column, runs a three part series on "Gordon's Epiphanies". It's an amazing "Ken Burns" style documentary work that Joe researched along with his Catskill Fly Tying Guild members. Along with Laurie's outstanding design editor's work, we put together truly fascinating stuff that every dry fly fisher that has ever casted a fly should know. Joe is a fascinating fly fisher that ply's the hallowed Catskill waters weekly and is in a constant search for the depth and foundation of our love for the game.
With the start of Dame Juliana's fly fishing treatise dating back to 1496 at the nunnery/ Priory of St Mary's of Sopwell on the Avon River in England's Hampshire, where Frank Sawyer developed modern nymphing of today, the great English masters of Halford and Skues wrote the biblical foundations of our passion for the dry fly and the nymph. Here in the smoking chambers where good whiskey and brandy were enjoyed, the stoics bantered over the proper techniques a sporting country fly fishing gentleman and lady should aspire to.
The early English inspired patterns from Halford and Marryat gave the initial impression of the mayfly as it looks on the water, but with the faster currents and broken mountain water of Gordon's Catskills, Theodore had to make compensations in hackle and hooks and slender sparse materials that let the hackle ride high and true to form.
Also in the spring issue, the current British master , friend and author extraordinaire: Peter Hayes, of the London Fly Fishers Club shares his insights into the large Danica mayfly along with his book "Imitators of the Fly-A History ( complete review coming fall issue). Peter is a chalk stream master and has written several monumental works which we will be featuring. Yes fly fishing exists outside of the USA and is full of depth and artistry that has inspired us Yanks from across the pond.
Given all the massive interest into nymphing and streamer fly fishing that is placed on fly fishers today for the much more easier approach to the game, along with its lethal and deadly effectiveness that doesn't require the Latin bug tutelage the hatch matching game can involve, big trout can still be found to take the dry fly during super hatches. Here the blog authors' 27 inch brown from 2020 at 9:30 A.M. on an early June morning, which was fooled sipping gray drake spinners in a shallow riffle is still the testimonial and pinnacle of the fly fishng sport.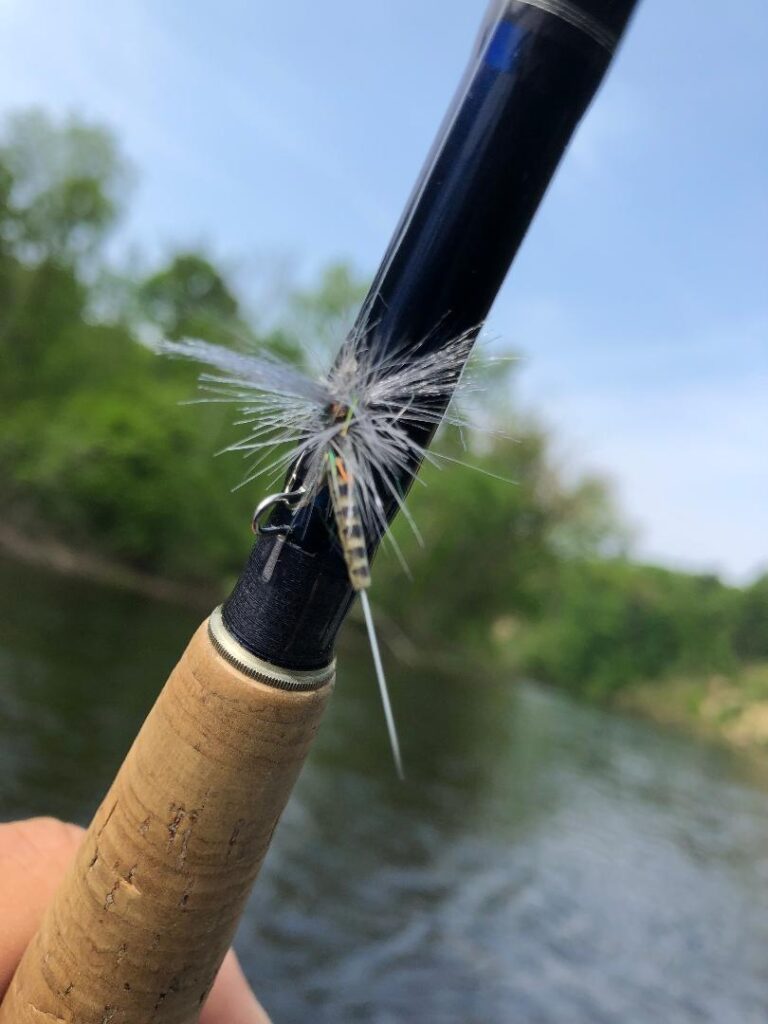 Finally in our Mayfly issue, we pay homage yo the modern masters that have shaped our hatch matching game and molded our current fly boxes we us today. My good friend and fly fishing legend: the one and only Al Caucci , in his "Art of the Fly " column talks about the invention of the Compara-dun, the standard we use today for all dry flies; whether deer hair or CDC.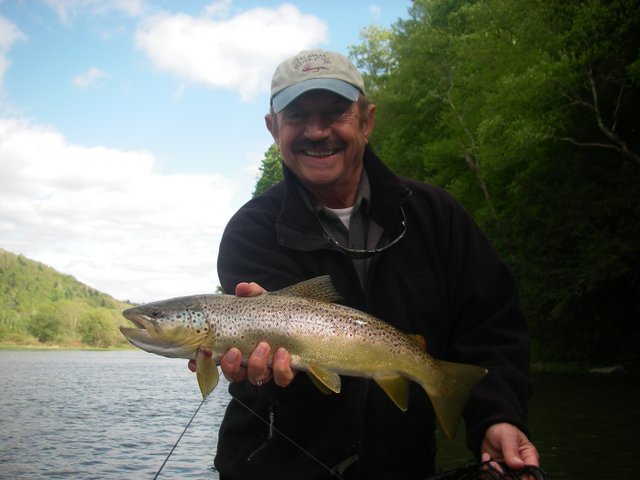 Finally, as editor and publisher of Hallowed Waters Journal, we are dedicated to bring you finest in-depth technical and contemporary presentation and flies bar none that is published today. But our difference that the others don't have is the massive reverence for the historical journey , the experiences and stories, the improvisational magic that fly fishing is today. I was also gifted to spend time in my youthful years with Vince Marinaro of the Cumberland Valley Limestone Letort fame as I walked behind him and netted a fish or two for him. He showed me his boxes and his magnificent Jassids that changed the terrestrial dry fly game forever. Then arriving in Michigan I had the pleasure's of having Carl Richards of "Selective Trout" fame as an occasional fishing partner, along with the famous Trout Stream insects author; Dick Pobst, on my home waters of the Muskegon where they lived close by and I set up my home base. They taught me so much and the late night bourbons in Solo cups by the waters after the hatch was a priceless education and tutelage I could have only dreamed of! Hallowed Waters is dedicated to bringing you those empirical mind provoking forays into the mystical worlds of fly fishing, not just the peripheral action sport side like it is treated today!
To dive into the magic and passion of the dry fly like you never experienced, subscribe to Hallowed Waters Journal today!…come to www.hallowedwaters.com…your journey and reset into all things trout/salmon/steelhead fly fishing has just begun! Look for the Hallowed Waters Podcast coming June 1st. The three part series " The Fly Fishing Legacy: New York, Pennsylvania and Michigan", will bring you incredible guest speakers discussing tactical perfection we use today that was honed and forged in our historical legacies we often take for granted- from Hemingway. Wulff to Schwiebert, to so many iconic masters. We will be talking in-depth tactics, flies, presentation and how they came to be by the masters before us- very exciting ground breaking stuff!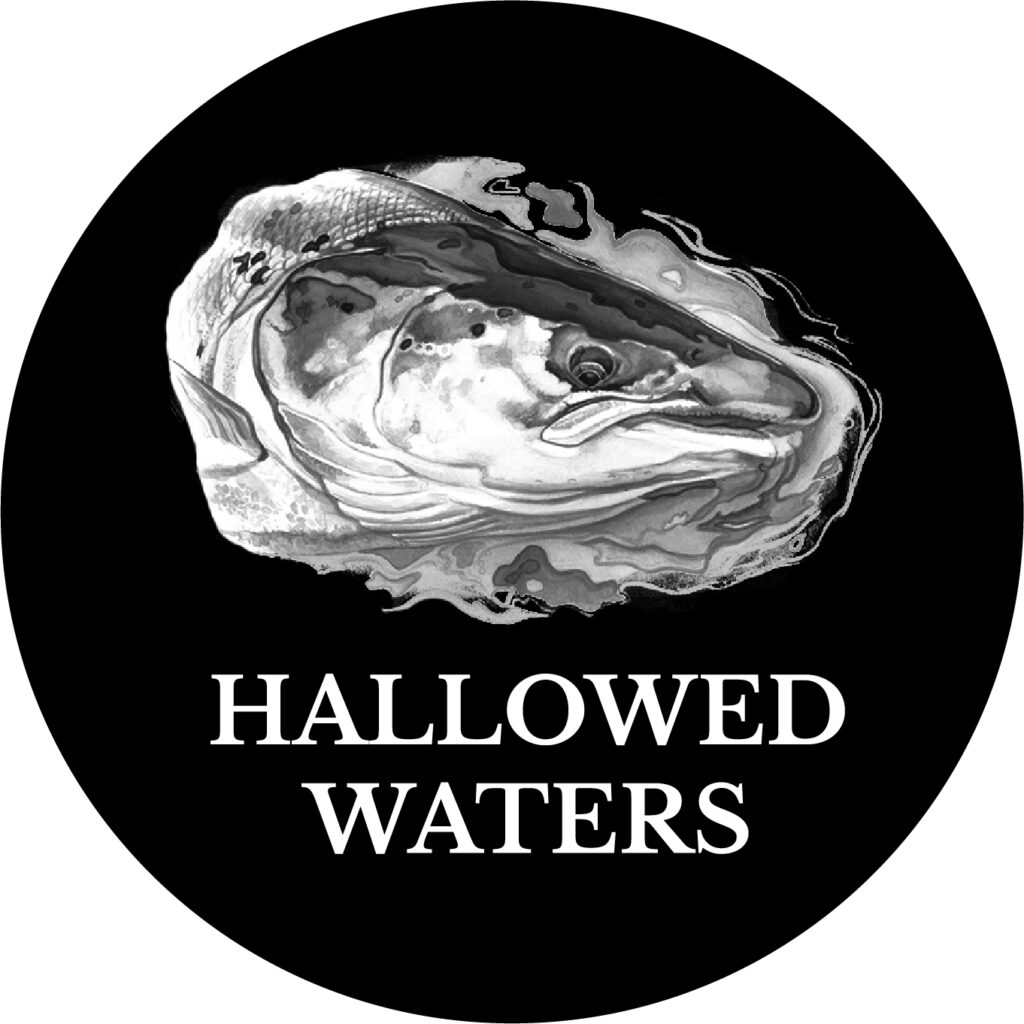 For more dry fly mastery reading, check out the author's book " Selectivity", and also contributing author/really good fishing buddy/dry fly master: Paul Weamer, with his new book coming this summer- it will be a modern masterpiece I guarantee you!