The late night Hex banter may go like this: "It's on!…it's off! "We need more heat and humidity"… " This damn cold front is screwing the bugs up"…and always the should've been here talk: "had a ton of bugs in the air last night, it got cold too quick tonight", …and as always the "too many bugs", as your trusty hotshot wunderkind guide probably named Justin, Tyler or Dillon has said to you one time or another. The older gray bearded crusty guides usually tell you tales of things that go bump in the night, or something that bad happened somewhere on the river and are too busy writing their memoirs as they speak to notice the conditions- I love those guides!- like drinking whiskey our of a tin cup. Do those words echo clearly in your mind the last time you fished the Hex hatch with your favorite fly fishing/ bug chasing guide/guru?-bet they do! The Hexagenia , Recurvata and Danica hatches are the largest mayflies in the world and bring up some of the largest brown trout on the fly you will ever see. They offer the biggest Truttasaurus browns of a lifetime and are there for the stalking if you have bat vision and a nocturnal diurnal lifestyle appetite to do it. But it takes a little adjusting!-are you ready for it? ( author's note: Salmo trutta are nocturnal critters and live for the dark-I wrote a book about those elusive bastards!)
But Hex madness defines a unique night stalker/vampire lifestyle. Burning the midnight candle and going to bed at 7 am is the norm since Hex spinner chasing eventually turns into moussing. A routine builds-up like working the third shift. Happy Hour is usually at breakfast as you savor epicurean burritos and microwave dinners. Or it is the "I'll have the same breakfast like yesterday Shirley", as the greasy spoon diner just opens and you are the first customer seated. It's a bizarre lifestyle with sounds like hearing strange noises in the streamside woods of beastly animals and possibly a sasquatch always enters the mind- the night plays tricks on your logical thinking. Sometimes you swear you just seen a UFO after that last puff on the magic dragon; or nip of the whiskey dram from the pewter flask.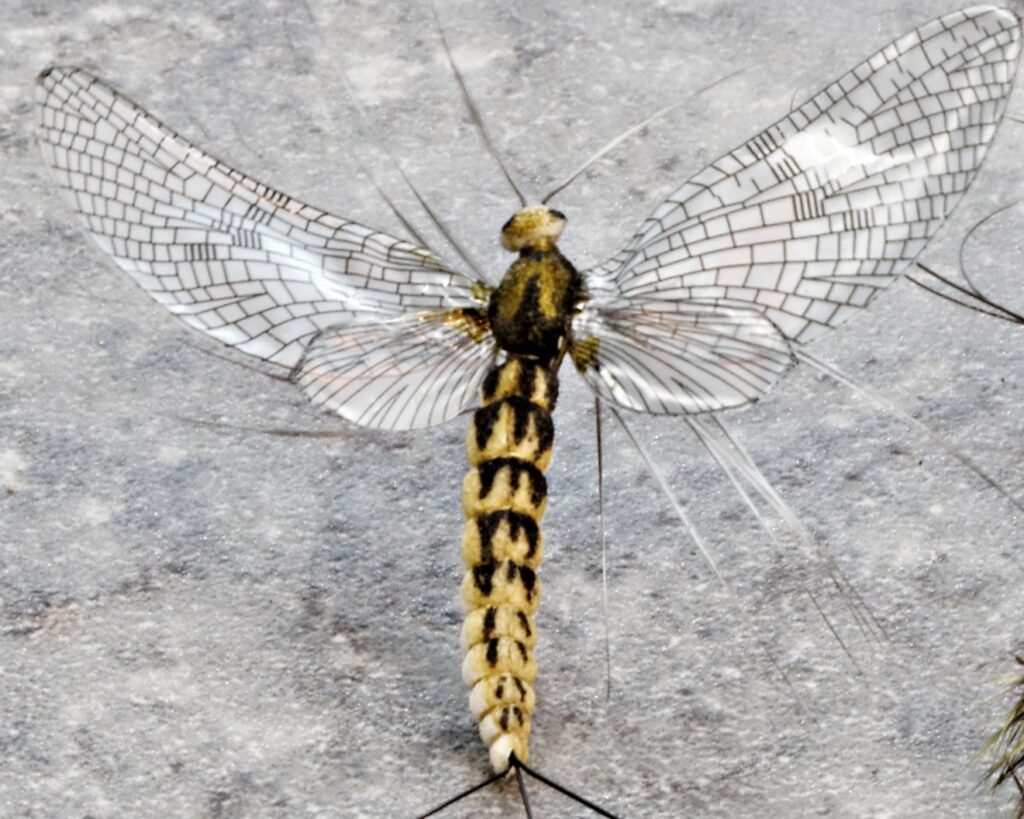 The Hex hatch is a unique and bizarre event that lasts for weeks and can consume the average angler with the sound of a big browns slurping like a dog at its water bowl, one that eludes your constant presentations night-after-night. Those sounds and dreamy visons of kyped-jawed Salmo trutta leviathans bring you back to that same stump, those tree deadfall sweepers in search of your trophy. It becomes a Bill Murray's "Groundhog Day" of surreal routines and feeling odd walking around in bright daylight hours after you've been doing it night after night- just ask Tommy Lynch.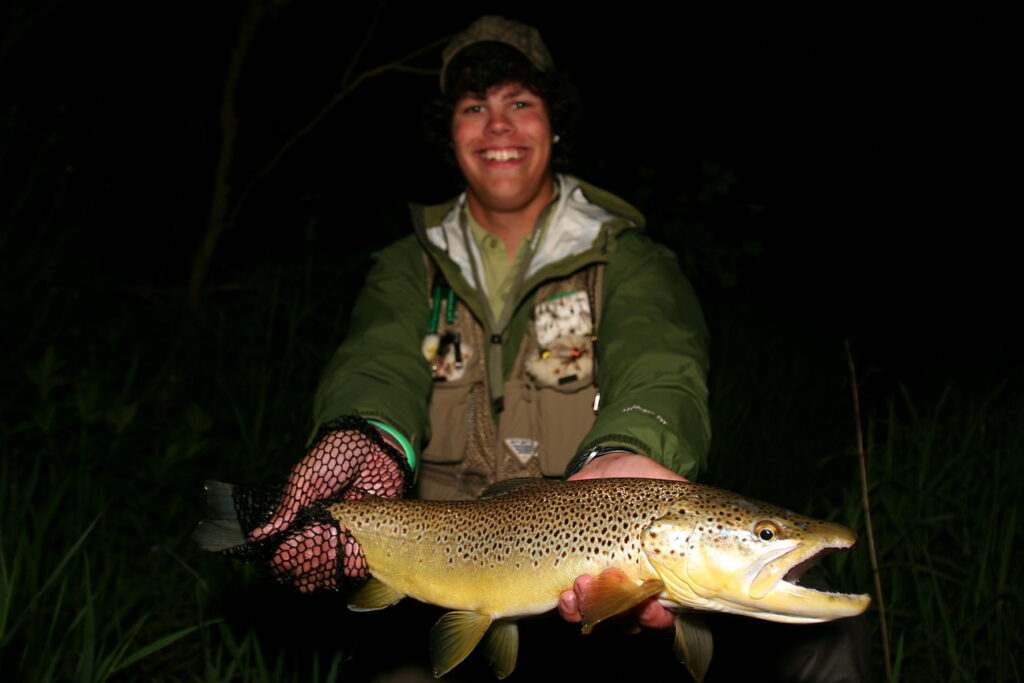 So it's here folk's!- the amazing and also elusive Hex hatch. When its on, oh man!, it's on! But when crazy weather, summer thunderstorm floods and all kind of goofy climate change curve-balls are thrown, it's as ton of late night smoking cigars, sitting in drift boast or sitting on log jams waiting and listening for the proverbial Pavlov's dog of s big slurping brown taking emerging duns or globs of spinners, where your "needle in a haystack" natural usually dowses a chance in hooking those elusive cursed browns that haunt our dreams and pig-out on globs of Hex spinners. And thus the nightly waiting. drinking way too much and waking up passed out with a pizza box and 6-pack plastic can holders and dead ponies littered around your couch where you probably fell asleep watching 80's sitcoms at 5 am. It's Hex time man!, and how can't you just love this stuff!
So if you are a hard -core Hexagenia chaser that uses the latest night vison infrared headlamps by Petzl, Glow-in Dark lines by Scientific Anglers and hunts like a bat with the cool new hair/foam Hex patterns, we have a must read for you here. If you are an intermediate or novice and I got your curiosity and want the super skinny on what to do and where to go for the night game, our Magazine/Journal piece on the "BIG BUGS" is for you. In this spring/summer super issue packed with 264 pages of scrumptious mayfly mania, our 25,000 word piece on chasing the big bugs and Hex hatch is a must read! Subscribe to www.hallowedwaters journal today!, and experience the finest mayfly/dry fly magic on these amazing hatches! In this issue learn the in-depth presentation, techniques and the most amazing deadly fly patterns you will need for these amazing mayflies.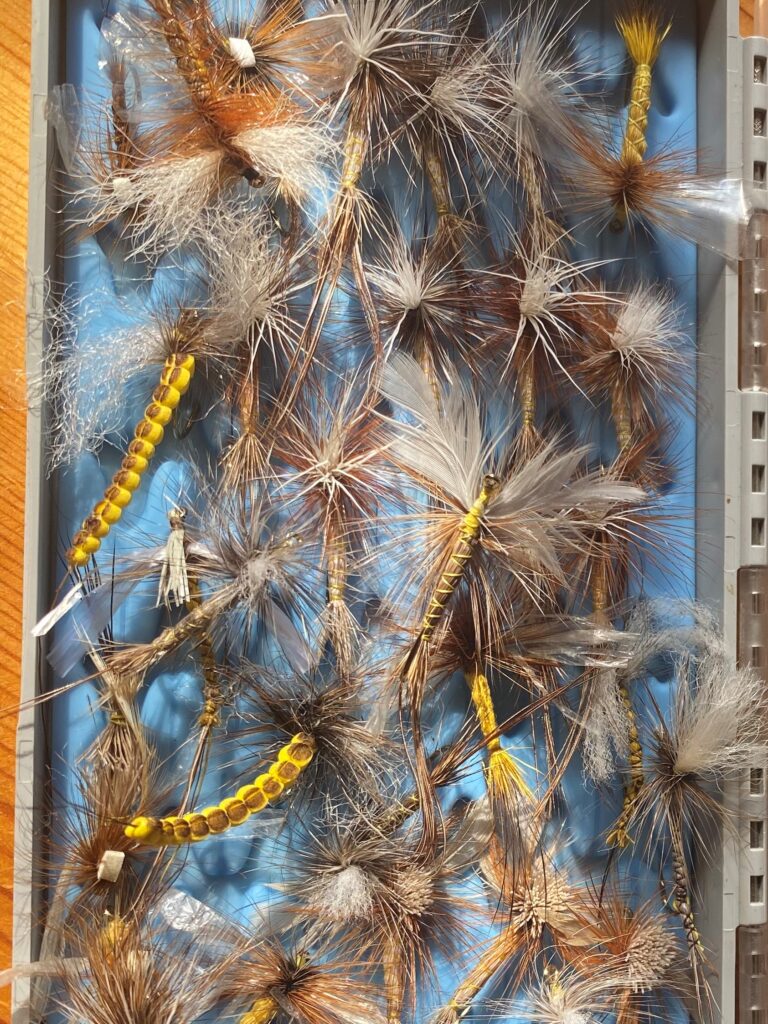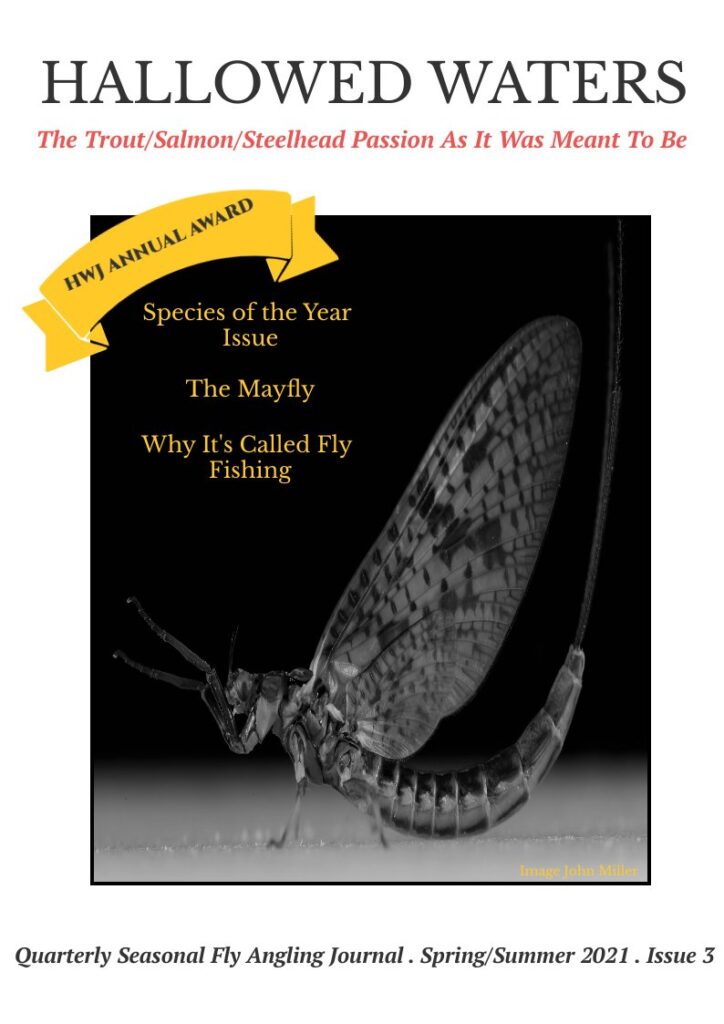 In our Hex mania issue, we have a cadre of Hexagenia experts that lend their different takes and approaches to chasing the elusive Hex. Tommy Lynch (aka Night Stalker/Big Brown Fish Whisperer) starts out on the Hallowed waters of the Pere Marquette, the Michigan jewel of French missionaries and fur trappers which had the first ground-zero planting of the Germania brown trout in the Western Hemisphere-these are truly hallowed waters! Then its up to Traverse City and Brad Pitzer of the Northern Angler Fly Boutique extraordinaire , who shares his nocturnal karma and Zen for these amazing bugs of the north country. Then it's east to the noted Au Sable "holy waters" where rouge night huntsman Aaron VanderWall prowls incessantly for Hex hatches all night until dawn takes him through to Tricos' in the AM "sleepless in Grayling" style.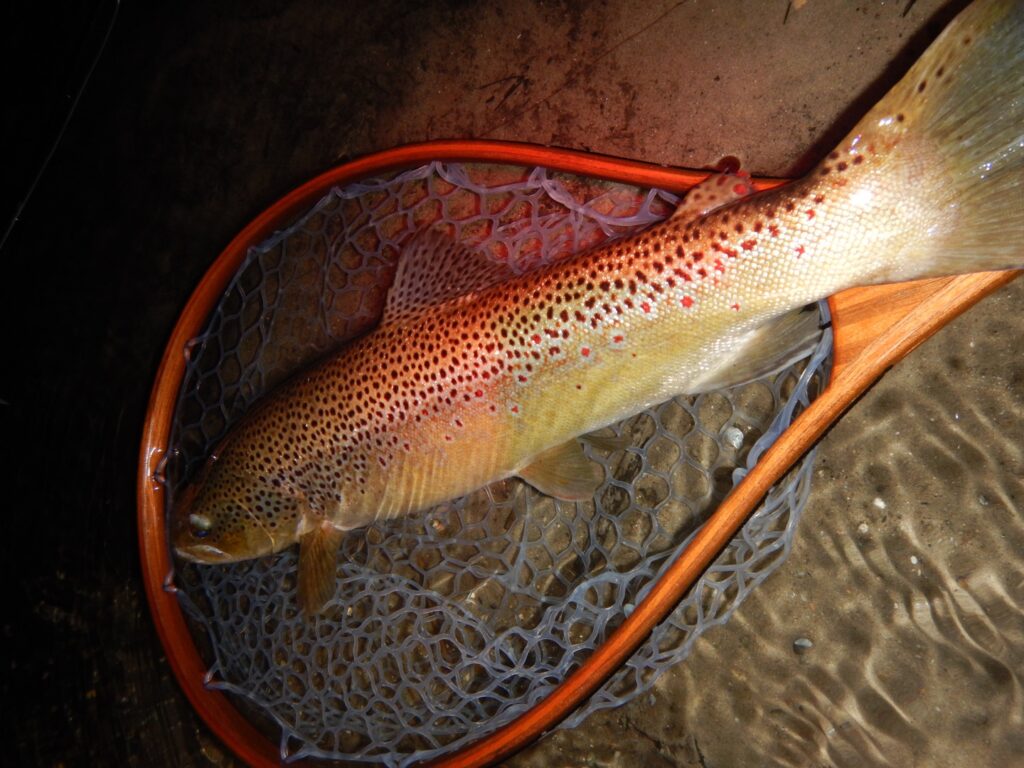 But the "crème de la crème" of the piece is the magical prose of "Rose City Bob"- the master poet laureate of the fly fishing north country-the one and only Robert Linsenman. In his piece " Hexa-rittavile" he explores the ritual of the big bug chase and the elusive brown of a lifetime. Bob is a master writer whos works have become modern masterpieces.
And if you live to read drama and suspense , then read the late night murder mystery surrounding the Hex hatch on the Au Sable of the Northwoods country. Here the master author Charles Cutter (aka Charles McLravey) provides the drama in his masterpiece the "The Gray Drake"- a must read!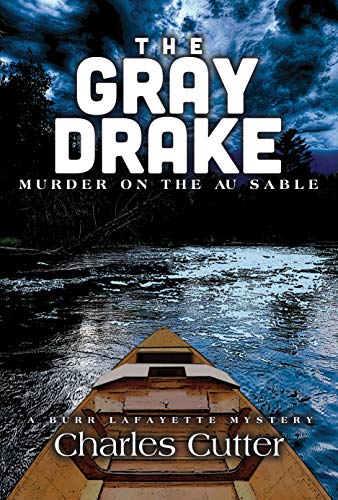 So come to Hallowed Waters Journal, where your passion and journey for all things fly fishing and more for trout/salmon/steelhead will never be the same…subscribe today www.hallowedwaters.com