The pinnacle of the trout/salmon/steelhead fly fishing experience has always revolved around the stream and river experience. But it is rather ironic that we focus and chase the migratory salmonids in areas like rivers and streams where they actually are not at their most aggressive and predatory hunt. They do their nourishment and hunting in the giant oceans, seas and lakes before we chase them with fly rods when they usually arent really interested!
The spring/summer master issue of Hallowed Waters Journal enters into this dark abyss and unknown for the most part to many fly anglers. The big water has always been confusing, always challenging and forever changing in the surf and lake fly fishing game for migratory and resident trout and salmon. It is our true final frontier for these fish which the saltwater game has already mastered and embraced. But the trout guys, the spey guys and gals are chasing a river runner which are usually there to primarily spawn. The bite is a head game of aggression, territorial and natal instinctive responses and often many days of "off-the bite" and lots of casting.
The river chase is an art form that volumes have been written about and a migratory chase and passion that can never be replicated or resolved. But in the surf, in the big lake and seas, the bays, estuaries, pier heads/break walls lurk the true salmonids on the meat hunt. Here they chase every type of pelagic bait fish/sardines, sculpins/gobies, perc h and sticklebacks and every shrimp/prawn and crustacean imaginable-plus big mayflies.
In this issue we go from the surf and ice-out lake conditions from the Great Lakes to New England. Then it is to the springer salmon rivers of Scotland, Quebec and Norway along with the Baltic Sea estuaries loaded with bait fish and their fresh chrome Atlantics and sea brown trout. The Salar are always on the move and looking for one last bite before they enter into spawning drive lock-jaw. In this piece Landlocked and sea Atlantic salmon, browns, Coho/ King salmon and steelhead/rainbows are at their finest game and full of sassy vigor.
We start our journey in the Great Lakes with the Coho/silvers of the southren Lake Michigan's Indiana/Michigan and Illinois shorelines. Here the fresh spring silver Coho and large lake browns give themselves up to smart shoreline and pier fisherman that often just "chuck-it-out-there" and catch trophies! Ben Dickenson with the Indiana DNR and biologist Michael Durkalec know the south/eastern shoreline and brown/Coho/summer Skamania fishery super well and share their secrets. Phil Jones of Chicago has mastered the big browns that are garbage disposal feeding machines in the springtime- a fly fisherman would kill!, or spend 10K to go to Tierra del Fuego to catch browns like this! Phil does it in his backyard in downtown Chicago. The same with the shoreline of Milwaukee, Wisconsin where their massive Seeforellen browns hold the world's record and get very little to zero fly fishing pressure or people even knowing how , what and where to catch them. Same gig on the other Ontario and Erie destinations- cluelessness unfortunately haunts the fly fishing world when it comes to surfing/lake/pier shoreline salmonids. The master surf dude: Karl Weixlmann of "steelhead alley" fame is one of the pioneers of this gig when I started it in the early 1990's fly fishing the piers of Indiana back then. Karl has taken it to another level for his beloved steelhead in the surf and shares that with us in this iconic surf piece.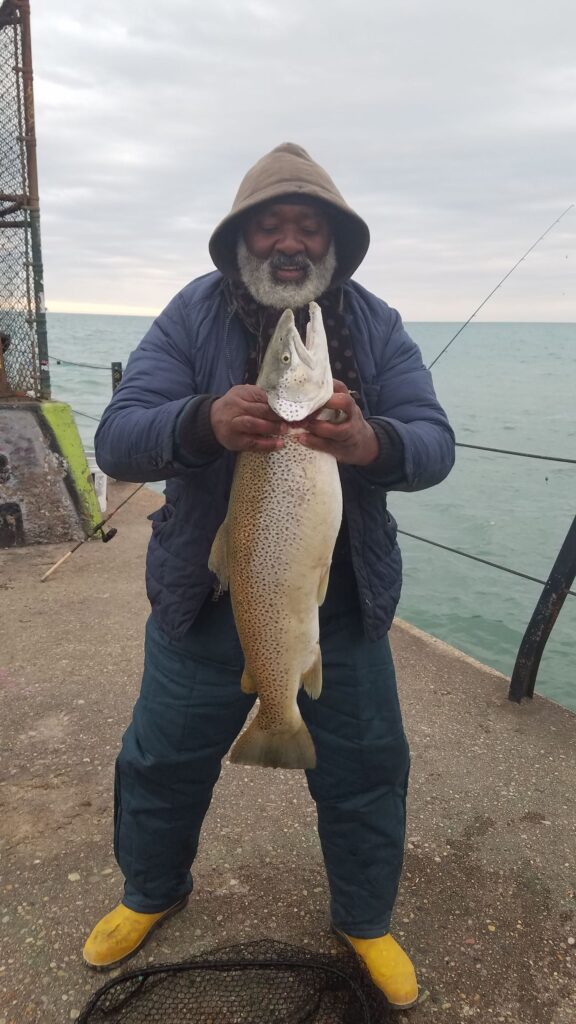 Then it's off to New England and Upstate New York's amazing Landlocked Atlantic salmon legacy with landlocked chaser extraordinaire Mike Deloia, who talks about the New England tradition of trolling Atlantics and fishing browns at Ice-out. Then Martin Jorgensen from Global Fly Fisher talks Danish sea run browns off the Baltic coast that is a super hot "bonefish-flats style' brown trout hunting that is perhaps the finest on the globe.
Finally its off to the true home of Springer Silver- the amazing rivers of Scotland. Here Samantah Datta and Stuart McCallum are passionate spring salmon chasers in a land where the Atlantics start their runs in early winter. The fresh chrome, sea-lice dripping springers are still on the predatory hunt and are aggressive fly takers since baitfish also enter into the river systems and they are still long away from any spawning dormancy.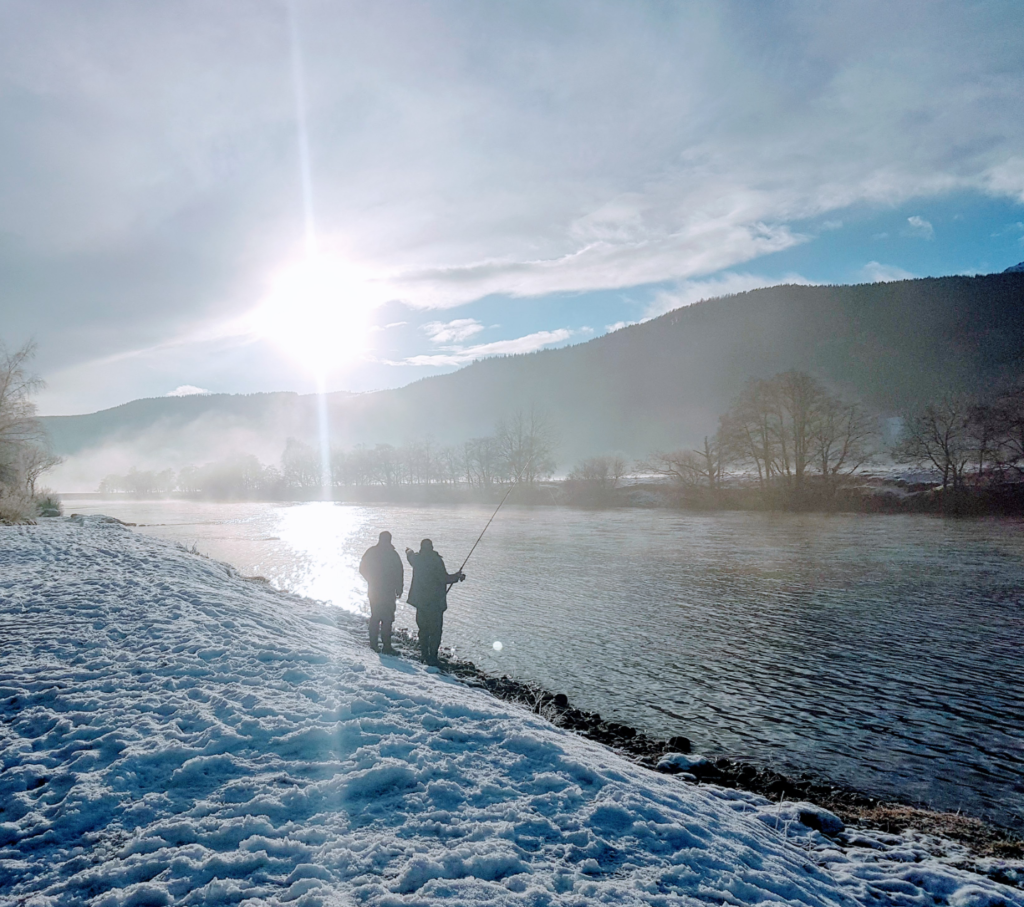 Fianlly, our Italian maestro who spends his summers guiding on the amazing Gaula River in Norway shares his secrest to the very large, aggressive Atlantic salmon that swim the rivers early. His awesome tube flies like the Sunray Monkey and others that imitate sand eels and jungle cock baitfish eyes will give you a deeper persepective on the ocean runners that have us alaways left humbled and forever a clue to their selecivity driven minds.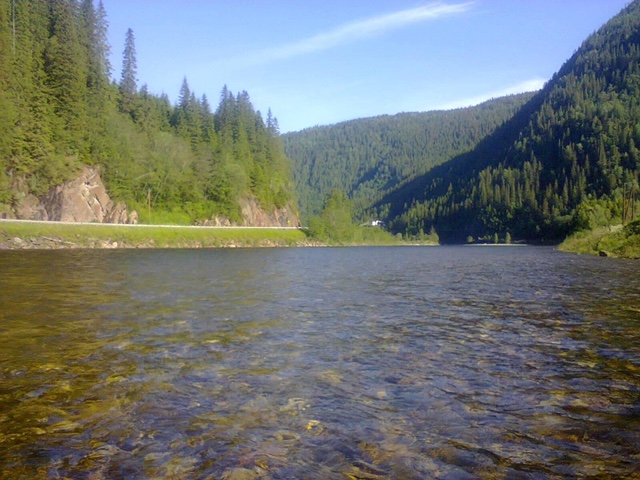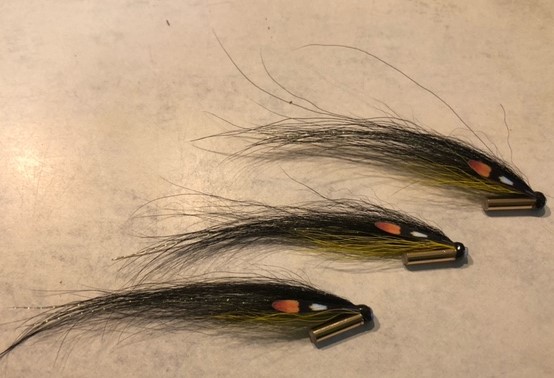 The Spring Silver piece is a complete all seasons primer to make fly fishers adept to hunting salmon, trout and steelhead in the surf and big waters. So many people I know that live on the coast and lakes and fly fish always ask us "you can't fly fish for trout and salmon unless they are in the river right?"- WRONG! Here is the primary and manifesto you need to know to start your new horizon of beach patrol and river hunting that will change your game forever…come to http://www,hallowedwaters.com , your future with trout salmon/steelhead fly fishing has just begun!